Gharieni Feet & Medical
In our podiatry and medical section, we focus on quality and functionality.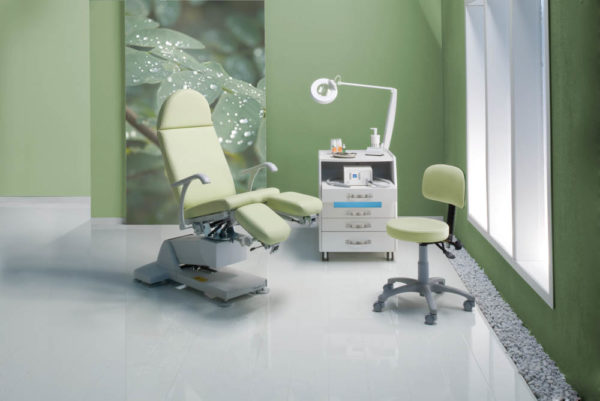 Gharieni treatment beds for podology and chiropody are functional, flexible and high-quality. The seats are adjustable in a variety of ways and can be easily controlled by hand switches. The legparts are movable separately. Depending on type of bed, up to eight positions can be programmed and recalled simply by memory function.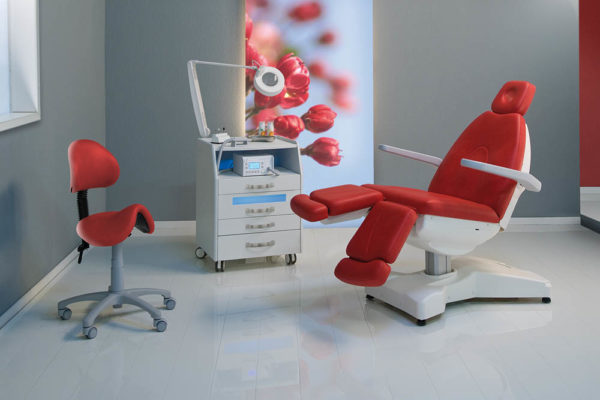 Our medical chairs have been specially developed for medical use and are classified according to MDD 93/42 / EEC according to class 1. They meet the requirements of EN 60601-1. Depending on the design and accessories, our medical chairs are suitable for a variety of different treatments. Medical items are not available in the U.S.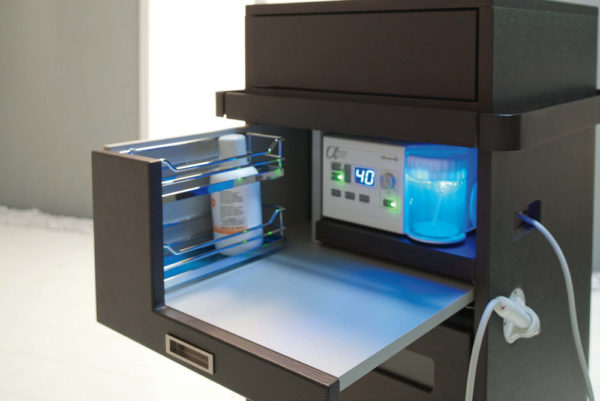 Gharieni furniture series are the perfect complement to our high-quality treatments. Optimally adapted to the needs of podiatrists, medical practitioners or cosmetic professionals, Gharieni furniture impresses with the highest functionality, which optimally utilizes the space even in the smallest places.